PRECISION & PRODUCTIVITY
To keep pace with industry needs, a project must be completed with precision by productive millwrights who finish a job and stay on time and on budget. UBC millwrights bring those capabilities to every job, every day. UBC millwrights meet complex project needs by providing:
Productivity:

Exacting skills and experience keep your project on time and on or under budget.

Competitiveness:

Tailor-made contracts and work schedules are used to meet project specifications.

Reliability:

Disciplined crews are available where, when, and for as long as they're needed.

Accuracy:

Certified specialists are trained in the latest products and installation techniques.

Safety:

Intense safety training and jobsite monitoring helps create the safest possible work site.

Leadership:

Top-notch foremen and superintendents understand how to get the best from a crew.

Professionalism:

We believe a cooperative, "can-do" attitude is just as important as skills and productivity and we insist that UBC millwrights bring the right attitude to work, every day.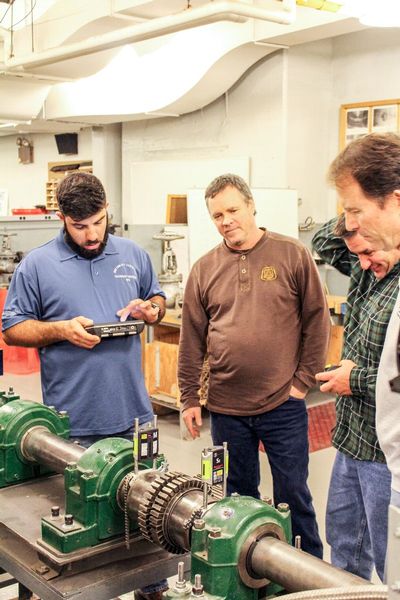 OUR CAPABILITIES
Just a sampling of the many skills and qualifications of a UBC millwright include:
Aerial lift
ASRS systems
Blueprint reading
Carousels
Clean room procedures
Conveyors
Electrical and mechanical design and installation
Flowserve pump repair
Forklift operation
Hytorc bolting
Laser shaft alignment
Layout
Lift truck operation
Machinery alignment
Machinery installation
Management software
Material handling processes
Mechanical seal installation
Monorail & bulk conveyor systems
MSDS
Optical alignment
Project management
Rigging
Rim and face alignment
Scaffolding
Software controls
Systems integration
Turbine installation and maintenance
Valve installation and repair
Vibration analysis
Welding
Page Last Updated: Sep 22, 2021 (09:26:35)